Your agency has probably restructured at least some of its professional development training as a result of the COVID-19 crisis. You may have shifted to online learning or at least holding some trainings via remote platforms like Zoom.
It's handy to have a distance learning safety net so you can keep passing information on to your staff. But just because the technology is there doesn't mean your team's motivation is too. Times are tough, they might not be engaged in the same way as usual.
Even in normal times, it's tough to keep learners motivated in an elearning course. For starters, visual cues are hard to read from a distance, so instructors have trouble responding on an individual basis. Many self-guided courses are lackluster and not tied to learning goals, so they can be hard for participants to follow.
How to motivate learners
The secret to motivating learners is to hit them from all directions, and make sure every step is designed to promote enthusiasm in what they're learning.
In general terms, this means ensuring your staff knows why they're taking a training and that the value is clear. It also means giving them educational materials that are designed for adult learners. Grown-ups need to juggle competing demands, preferred learning styles, and their own familiarity with the delivery method.
Following is a list of ways you can create an environment that encourages learning and help staff feel inspired to build their own skills.
1. Make sure training is relevant for their job.
Participation will drop like a stone if a course doesn't make sense to the people taking it. Unfortunately, many courses are too general or not addressed to the right group. Learning new skills can keep employees engaged and dedicated to their jobs. It helps if you can merge training with staff learning goals.
2. Get buy-in from supervisors.
Participants' supervisors need to be included from the beginning. A supervisor can make sure employees participate and also help answer any questions that arise in the course. Consider enlisting superiors as coaches for the best results.
3. Build anticipation for the course.
Treat your training launch with some showmanship. Deliver some teasers ahead of schedule that let participants know something exciting is coming up.
4. Promise a reward.
Some training needs to be done, no matter what, such as HIPAA or privacy rights. But you can tie a reward to successful completion in other modules. This might be a certificate of completion, some paid time off, new equipment for use on the job, additional training opportunities, or end-of-course lunches.
5. Allow time in their schedule for learning.
Allow an afternoon or a certain number of hours to complete training. This helps if they have a busy schedule that competes with their attention.
6. Set benchmarks.
If your course is skills-based, first take measurements of where staff skills are. Tell your employees why their skills are being measured. Then upon completion, measure progress against your benchmark. One idea is to assess ability with one task during performance appraisals. Employees will also equate the course with an overall job requirement.
7. Share learning objectives.
Frame the training by sharing what the course will be about and give staff a target. If they know what they should be learning ahead of time, that helps them know what they should focus on.
8. Ask learners to set their own goals.
Similar to the above tip, you can encourage learners to state what they want to get out of the course. Thinking about how the material fits in with their life can help make it more relevant.
9. Call and/or email all participants at the start of class.
Tell your staff from the beginning that you hope to connect with them as an individual and are invested in their success in the course.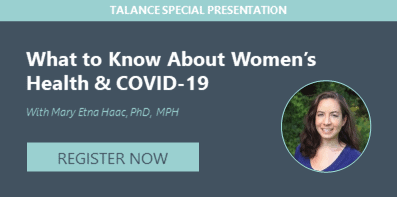 10. Cultivate a warm classroom where you, as the facilitator, are present and reachable.
Provide your phone number and/or a frequently checked email account that your participants can rely on reaching you in a timely manner. Many people are unsure of online learning and nervous about taking courses. This strategy helps overcome their fears and boosts their contribution.
11. Nominate a champion.
Encourage community participation by asking participants to elect an "Inspirational Class Captain" to post motivational quotes in each module. The blog tool or the discussion Forum is a good place for this contribution.
12. Ask early and often what participants think.
A survey at the end of the course is good. Asking them throughout the course how the material relates to their work is even better. Learners will often forget details by the end of a course. Check in with polls that ask how relevant they think information is or how long it took them to complete a module. Also create a forum designed for general thoughts, and ask your instructor to get in the habit of asking for feedback.
13. Talk to participants.
Offer Skype, Zoom, or chat sessions to participants on a weekly basis. Offering these as set office hours is a great way to motivate participants to ask questions they need immediate answers to and to engage with you when they otherwise might not have.
14. Be careful with feedback.
Provide consistent, positive feedback and frame all negative feedback with a positive tone.
15. Offer "extra credit" activities/games each week if possible.
Even if participants aren't participating in the course for grades, very short quizzes can be pitched as games that add a layer of fun to the module and help to motivate the participants to continue on.
16. Include partners.
Create peer groups or peer partnerships to encourage collaboration and class participation. This could be community partners or interagency partners. You can use the Groups tool to create private collaboration space.
17. Follow up often.
Identify low participating participants and respond more to their posts to show that you're tuned into them. Call and/or email participants who are not participating in class to show that you're concerned about their presence in the classroom and offer support to help them succeed.
18. Give help.
Technology scares some people. Be prepared to make it easy to succeed in an online course. Read some more tips about making your course accessible for people who have visual or physical limitations. Set up a demonstration before the course begins. Appoint coaches in the workplace who can offer assistance. Give a computer-literacy assessment before the course begins so you have a better idea of who will need additional help.
Originally published July 3, 2014, updated February 12, 2021.
People vector created by pch.vector – www.freepik.com