The success of your online training program begins with your staff. Follow these tips to have a team of all-stars running the show.
Preparing for Online Learning
The first step is to secure organizational support. This step is essential for accessing the necessary resources and getting learners excited early on.
Now, if you're considering running your own online learning project, you'll need to choose a learning management system. Your LMS will directly impact who you hire later.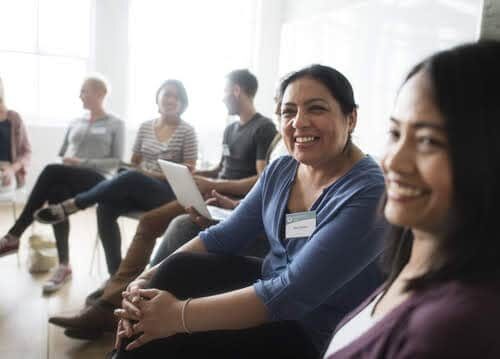 Building Your Online Learning Team
Once you've secured buy-in and decided between developing the course or bringing an LMS administrator, it's time to assemble the talents that'll run your program. A talented team will shape your learners' experience and determine the course of the entire program.
A dream team for online training programs includes a combination of administrative staff to oversee the project, a development team or an LMS administrator to create and run the actual training, and instructors to create a cohesive learning community.
Even if you work with an administrator like Talance, you'll need to appoint someone to be in charge of the project on behalf of your organization. This person will provide feedback, send and receive necessary materials like documents, and sign off on the course.
Now you know exactly who needs to be on your team.
The next decision you'll need to make is whether to hire staff internally or bring people from outside the organization to supplement your online training. This choice depends on multiple factors. For example, does your current team have experience with online learning? You may have facilitators or instructors on staff. But if their background is in in-person education, they may not be the fittest to manage the transition to online or hybrid learning or run your new program.
On the flip side, hiring outside help presents its own set of challenges you'll need to weigh in, like increased costs and internal conflict.
The Final Stages of Hiring and Welcoming Your Team
Once you come up with a clear list of who's available and who you need to find, it's time to put together your recruiting process.
First, define the roles you're hoping to fill to improve your chances of recruiting success.
Next, you'll have the opportunity to meet with and learn more about applicants. Virtual training programs have unique needs you'll need to account for. Some of them include technological requirements and specialized skills you'll be able to dive into during the interview process.
So before you hop on any meetings, plan out your interview questions to ensure the best possible fit as you prepare to make a final choice.
Finally, a carefully crafted onboarding experience will help your new hires feel welcomed and prepared to excel at their job.
A successful online onboarding experience sets your new team up for a long, fruitful career.